VISA
Hungary joined the Schengen Area on 21 december, 2007. From that time visas and residence permits issued by one of the Schengen Member States are valid also for Hungary, and visas/residence permits issued by Hungarian authorites are – as a general rule – also valid for entire Schengen Area.
The Schengen regulations are only applicable for a stay non exceeding 90 days. Rules for stay longer than 90 days are laid down by the national law of the member states concerned.
Information on conditions of entry and visa agreements: https://konzuliszolgalat.kormany.hu/how-to-apply-for-visa
Public transport in Budapest
Public transport in Budapest is provided by Centre for Budapest Transport Ltd. (known to all Hungarians simply as 'BKK'). In general the buses, trams and trolleybuses operate between 4.30 AM and 11 PM. Three metro lines intersect at Deák Ferenc Square in the inner city. Metros run in every 2 or 15 minutes intervals from about 4.30 AM to 11.15 PM. For maps, timetables and other information, see the homepage of BKK.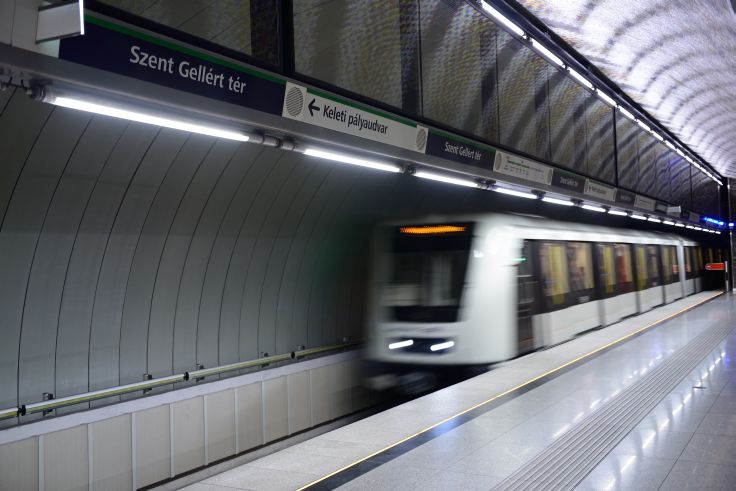 Different types of tickets are available:
Single ticket
HUF 350 (~ 1.13 €)
Single ticket bought on the spot
HUF 450 (~ 1.45 €)
Block of 10 tickets
HUF 3,000 (~ 9.65 €)
24-hour travel card
HUF 1,650 (~ 5.31€)
72 hour travel card
HUF 4,150 (~13.8 €)
These tickets are valid for the entire public transport network. So with a single ticket you can hop aboard trams and buses, but if you change to another, you will need to use another ticket. Single tickets can be purchased at the price of 350 HUF from ticket machines or in metro stations or on some bus services from the driver at the price 450 HUF. For more information on prices, visit this page: http://www.bkk.hu/en/tickets-and-passes/prices/
Important information on national currency
Although Hungary is part of the European Union, it does not use the Euro as its currency. The official currency is the Hungarian Forint (HUF). Although prices, such as hotel rates, sightseeing tours, etc. are often quoted in Euros and some of them even accept Euros, most of the services can only be paid by Forint so make sure you have Hungarian currency as well.
Currency exchange:
You can find currency exchange points in all major tourist and cultural locations in Budapest and also at the airport in the Interchange office. Currency exchange is also available at banks and exchange offices that can be found throughout the city, but it may be easier to use the Euro ATMs. Banks are closed on Saturdays and Sundays, exchange offices at airports, railway stations and major tourist attractions are open seven days a week and ATMs provide free access to Euro in 24 hours every day. Major credit and debit cards are widely accepted though some small hotels and restaurants may only accept cash. The above mentioned fees and rates can vary according to the current exchange rates that you can find here updated on a daily basis: https://www.mnb.hu/en/arfolyamok