International Alumni Meeting 2016
The first International Alumni Meeting took place in Budapest on the 27th-28th of October 2016. The Alumni Meeting was open to the alumni who attended or graduated from a Hungarian higher education institution in the past decades to give an excellent opportunity to reconnect with Hungary, and to meet with former international students of the Hungarian higher education system from all over the world.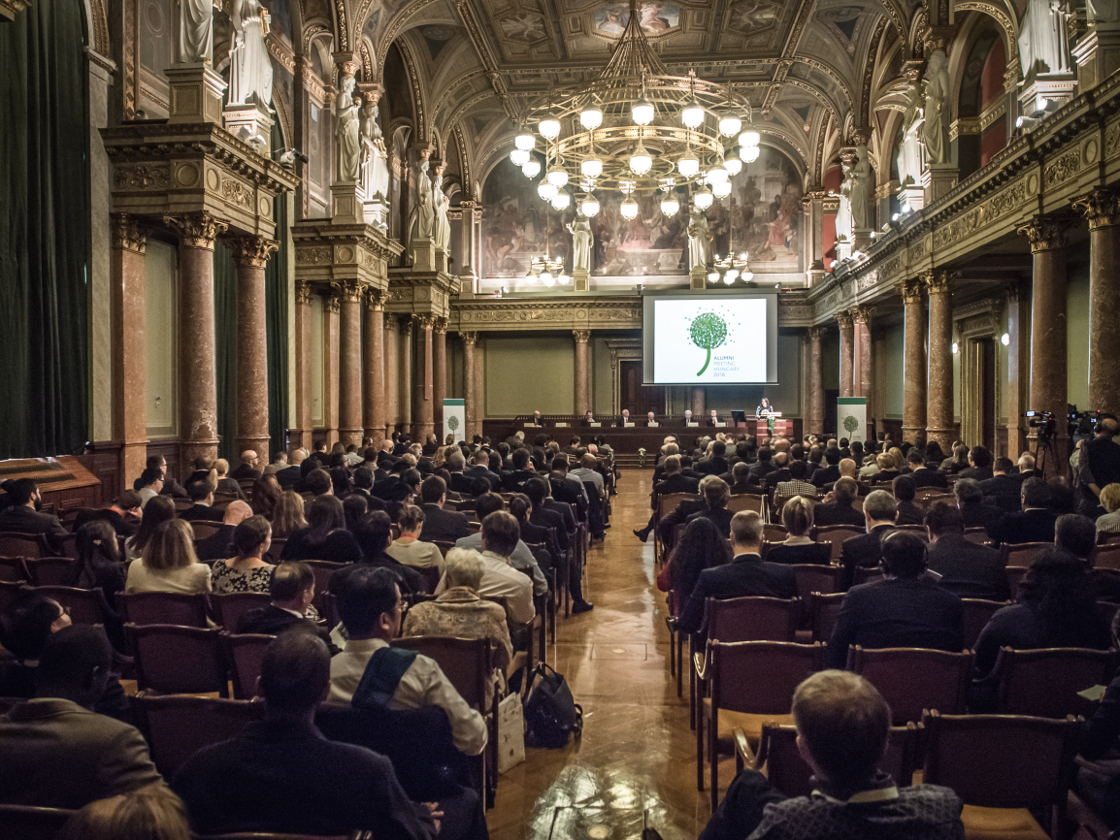 One hundred foreign alumni arrived from 65 countries to the International Alumni Meeting, who are highly acclaimed experts and professionals working in the field of economics, science, culture and politics. The aim of the event was to provide a forum to (re)connect with the Hungarian ties and to meet distinguished academic experts and prestigious representatives of several scientific areas. Furthermore, the Meeting contributed to the development and promotion of Hungarian higher education by strengthening mutually beneficial relationships between former students and their old institutions of higher education. Those foreign students, who currently study in Hungary with outstanding results, had the chance to attend the plenary sessions of the Meeting as well.
During the two-day programme the participants have been invited to various plenary sessions and workshops.
Several key persons and experts gave speech including Mr. Zoltán Balog, Minister of Human Capacities, Mr. László Palkovics, Minister of State for Education, Ministry of Human Capacities, Dr. George Vassiliou, former President of the Republic of Cyprus and Ms. Katalin Nováks, Minister of State for International Affairs, Ministry of Human Capacities. At the second part of the Meeting in thematic workshops five speakers from different parts of the world talked about regional cooperation opportunities and their visions for the next 10 years in their own scientific fields and region. The event was designed both to strengthen Hungary's foreign relations and to explore the opportunities of the alumni relations.The goal of the Hungarian Government is to double the number of foreign students studying in Hungary within ten years. The government of Hungary see the alumni not only as friends, but allies, who could act as cultural diplomats of Hungary in their countries and could help to encourage the students to come to our country.